COVID-19 Pre-printed Floor Sticker Signs
Anti-slip and anti-scruff removable social distancing floor decals
These anti-slip and anti-scuff floor labels are prefect for reminding employees or customers to stay vigilant and keep 2 metres apart in keeping with Government regulations to prevent the spread of coronavirus.
These floor decals are perfect for environments such as shops, construction, warehouse, retailers, hospitality, medical, office workers.
Anti-slip material. Anti-scuff, good for high footfall areas. Easy to apply and remove. No tearing. Resists pallets trucks to stiletto heels.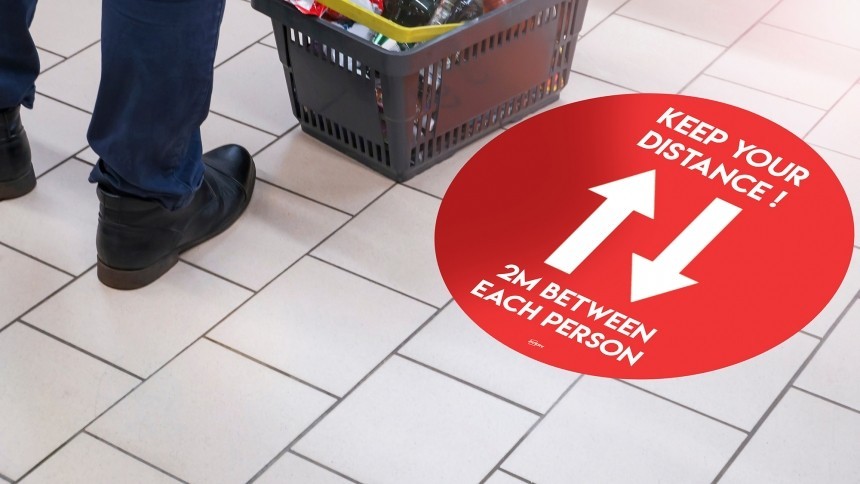 Pre-printed Floor Stickers & Decals