Stressless Events
Magic Meetings
Delivering a standout meeting or conference takes planning, preparation and practice. We've got ideas to help you make a positive impact and leave a lasting impression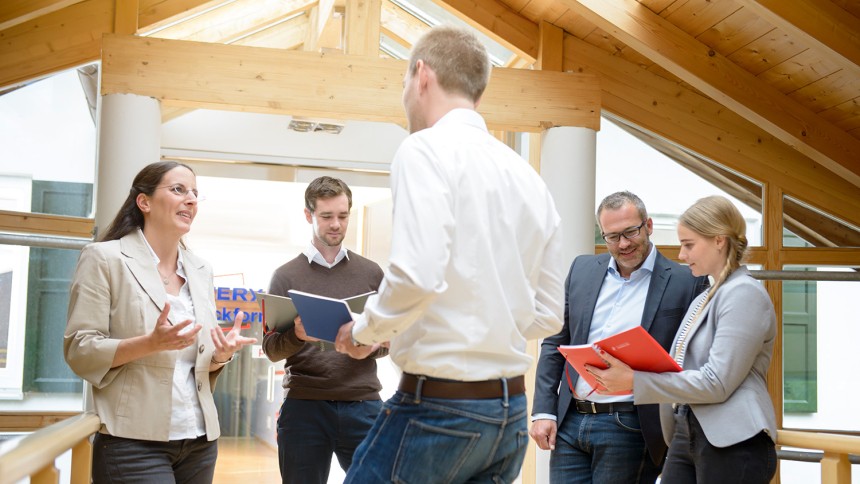 Make First Impressions Count
Impress with professional looking name badges
Did you know that people make judgements about each other within the first minute they meet? First impressions can easily become lasting impressions. Our self-adhesive name badges are perfect for creating that first impression. All you need is a list of the expected guests and the removable name badges made with acetate silk from Avery Zweckform.
Simply design the name badges before the event with our free software and print them on a laser printer. This way the whole event starts well with a professional looking name badge for every guest.
And the best thing: Your guests will have only positive memories of the event. Because the badges name labels can be easily removed from shirts and blouses without leaving residues or damaging the fabric.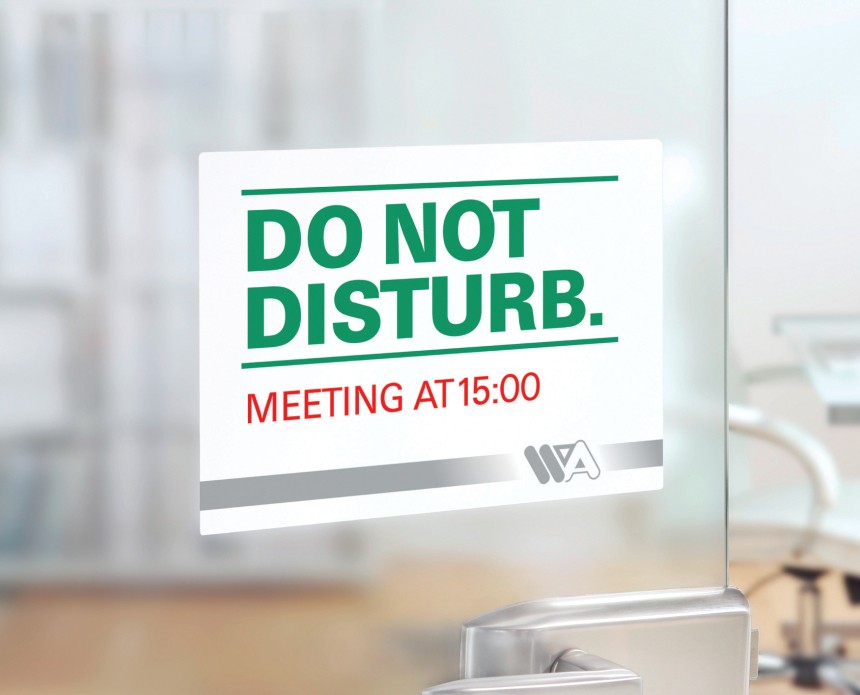 Make it easy for your guests to find their way around
Signs will show the way
The other important detail for a successful event is an easy orientation for your guests. Clear signage will help, because it will show your guests the way around, e.g. the direct and quickest way to the meeting rooms, wardrobes or toilets.
Our adhesive-free signs for example are perfect for that. The free templates and software from Avery Zweckform will make creating the signage very easy for you. After the event simply remove the signs, they will leave absolutely no residues.
The practical, self-adhesive sign pockets on the other hand are the right choice if you need to present frequently changing information, e.g. general information about the event, reservations oder menus. Simply apply the transparent sign pockets and insert the up-to-date print-outs respectively.
Professional in every way
Personalise meeting materials
Another great and extra professional touch can be achieved when you think about another small detail: e.g. the handouts and folders for the participants.
Give them the extra individual touch with our multipurpose labels: design and create the labels including invitiations and all other relevant handouts and folders with the same, consistent design. Our free software offers many professional templates to achieve a sophisticated and high quality look. Take your company logo for example and include it in all event media as a recurrent theme - for a highly professional and successful event.