3 Easy Mother's Day gifts Kids Can Make at Home
Keep homebound kids busy with thoughtful gifts for mom
Just because the kids aren't in school doesn't mean that mom has to miss out on all those sweet handmade gifts for Mother's Day. Crafting projects for Mother's Day are a great way to entertain kids stuck at home.
Making homemade Mother's Day gifts doesn't have to be a complicated project. These three Mother's day crafts are easy for you to set up, fun for kids to do and can be accomplished in a single afternoon.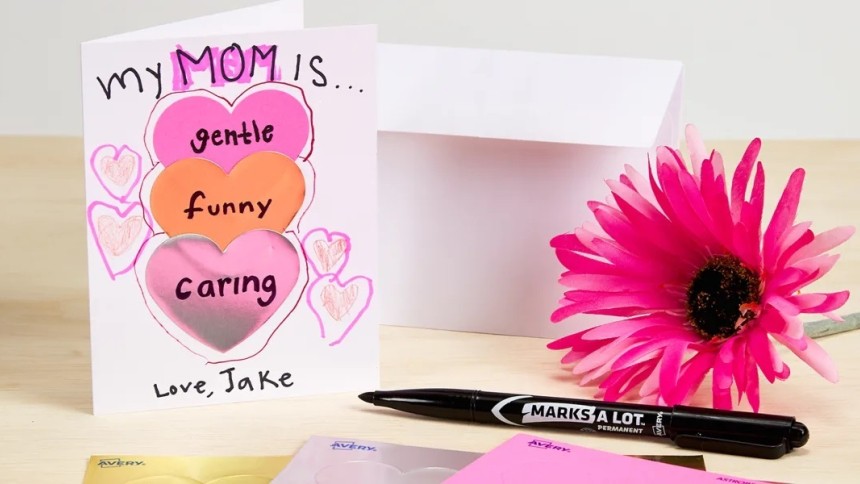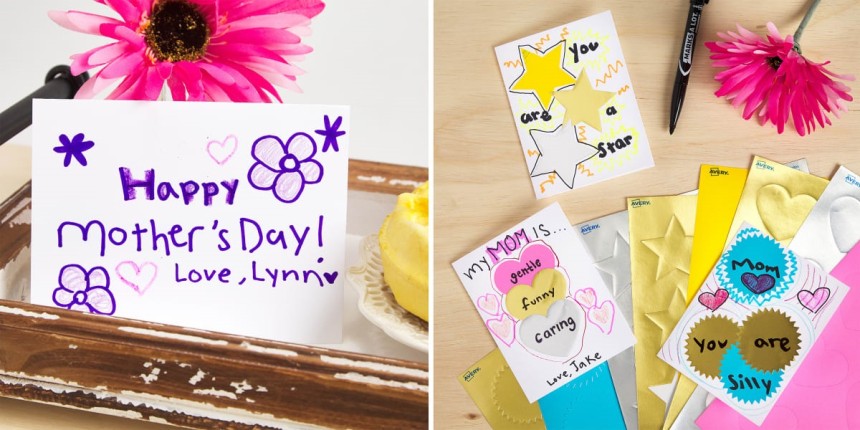 Homemade Mother's Day cards
Homemade cards are the perfect Mother's Day craft for elementary age kids. All you need are a few simple supplies and your kids' creativity can take it from there.
What you'll need:
Permanent markers
Highlighters, crayons or colored pencils
Our Z-design stickers that come in differnt shapes and colors appeal to kids' imaginations and can be used as stickers to decorate handmade cards.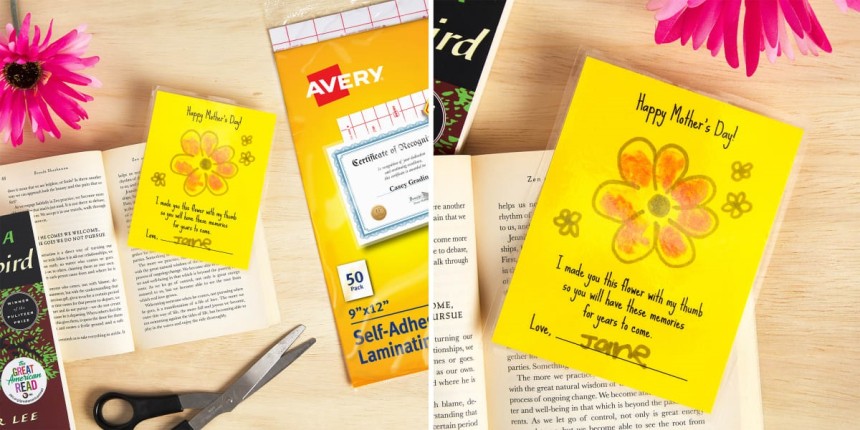 Mother's Day thumbprint bookmark
Thumbprint bookmarks are a cute and easy Mother's Day craft for toddlers and preschoolers. As kids grow up, those sweet tiny thumbprints are a precious reminder of when they were little. Laminating your Mother's Day bookmark project is the perfect way to make sure those memories last.
What you'll need:
Printable post cards
Non-toxic craft paint
Paper plate & towel (using a regular plate and towel is optional, but be sure to use washable paint in that case)
Markers, crayons or colored pencils
Scissors or a paper trimmer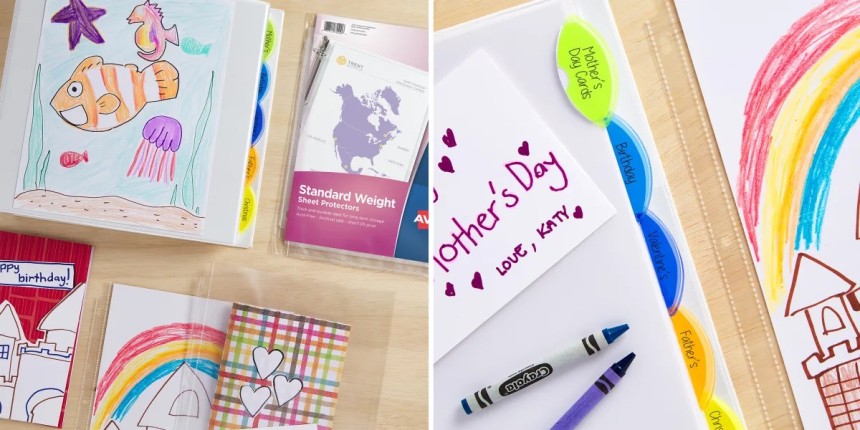 Mother's Day memory book
Every parent faces the dilemma of what to do with all the sentimental art your kids make just for you. Especially as kids get older, it's nice to be able to easily look back at their art and reminisce.
Creating a memory book filled with Mother's Day art, birthday cards and other kid-created masterpieces is a lovely way to organize kids' artwork into something special for mom.
This collaborative Mother's Day craft is ideal for older siblings or parents to do with younger kids.
What you'll need:
A good quality binder
Sheet protectors
Keep the love-fest going! Use these Mother's Day ideas to stay connected with family and friends
Handmade cards and bookmarks, like the ones highlighted in this article, are a charming old-fashioned way to stay connected with long distance friends and family. They're fun for kids to make and easy gifts to send through the mail without any special packaging.
Mother's Day is a fantastic time to celebrate all the moms in your life. Brighten grandma's day with a handmade card for Mother's Day, or send kid-created Mother's Day art to your best friend who's a new mom.
Stay connected with us on Facebook, Instagram, and Pinterest to get even more inspiration for Mother's Day crafts and beyond.